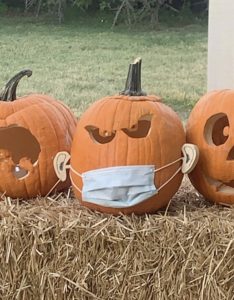 The Riverton Museum Pumpkin Trail
The Riverton Museum will be hosting its first Pumpkin Trail on Saturday, October 17th around the museum with carved pumpkins donated from businesses in Riverton. The museum will begin lighting the pumpkins at 5:30pm and the event will conclude at 9:00pm. Admission is free. Hot chocolate and popcorn will be available with a donation.
Additionally, the museum will be offering a haunted walking tour of Riverton with Alma Law. Admission for the tour is $10. The tour will leave the museum at 5:30pm and will last approximately 2 hours.
If you would like to donate a pumpkin, please contact the Riverton Museum at (307) 856-2665 or by email to: rmsitemanager@fremontcountymuseums.com.