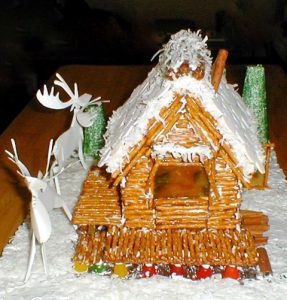 The Fremont County Pioneer Museum would like to display your gingerbread creation for the holiday season.  The display will be in the Museum lobby from December 7th, 2019 thru January 2020.
Entries will be due at the Pioneer Museum by December 2nd.  This is not a competition, kits and non-edibles may be used and group projects will be accepted.
For more information or to register to participate contact Robin Allison, Collections Manager at 307-332-2273 or robinallisonpm@gmail.com or stop by the museum at 1443 W Main Street in Lander.
Need some inspiration? Think Fremont County 1919!!