Th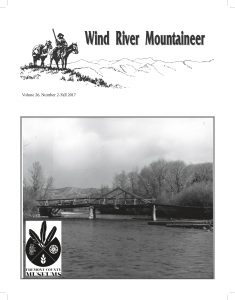 e Fall issue of the Wind River Mountaineer is now available at the gift stores at the Dubois Museum, Pioneer Museum in Lander and the Riverton Museum.
This articles in this issue are, "Outfitters, Artists and Much More: Joe & Mary Back" by Johanna Thompson from the Dubois Museum, "The Landers, an 1860's 'Power Couple'" by Randy Wise from the Pioneer Museum and "The Masonic Lodge" by Karline Stettler from the Riverton Museum.
Click on the link to view the on-line version.