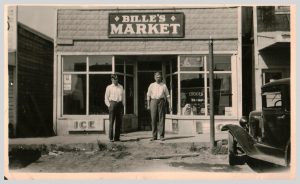 Over the years dozens of small businesses made Lander's Main Street their home. The Lander Pioneer Museum recently received a donation of photographs, ledgers, a safe, meat cutting tools and more from Bille's Market. Located in the 200 block of South Main, Bille's market sold a little of everything. It was a butcher shop, sold tinned food and oil.
According to people that still remember him, Hans Bille had a kind heart and extended credit to people that needed it, especially during the Depression. Many of these customers were then unable to pay, which caused the Market to struggle financially. He also gave credit and did business with Native Americans, when many other Lander businesses wouldn't at that time. Bille's Market operated until 1956 when it had to close.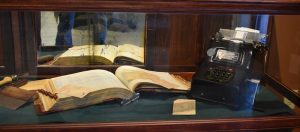 Some of the items from Bille's Market are on display at the museum in a lobby display through the spring.