"Abraham: Out of One, Many"
May 1 @ 9:00 am - 5:00 pm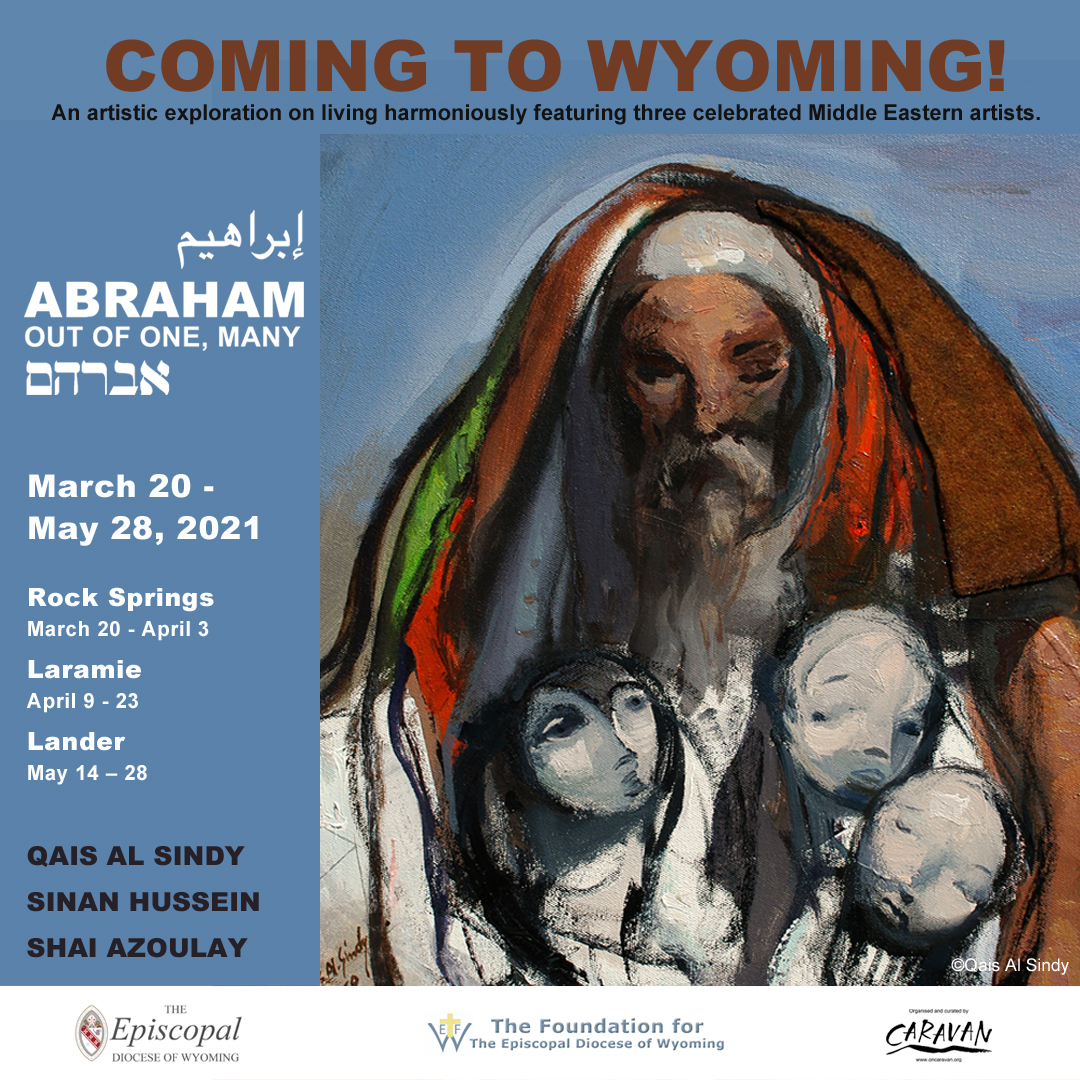 "Abraham: Out of One, Many" May 2021 
"Abraham: Out of One, Many" is a timely exhibition that addresses the growing incidents of racism, prejudice and discrimination related to color, faith, culture and ethnicity. The art in this exhibit seeks to counter all this by focusing on what we should all hold in common.
It is in this context that Abraham, an historical spiritual figure of significance within three faiths: Islam, Christianity and Judaism, whose followers are all referred to as "children of Abraham," has much to teach us about embracing the "other" and welcoming the "stranger."
Playing off the US' traditional Latin motto "E pluribus unum" (out of many, one), the exhibition focuses on what we can learn from Abraham's story about living together more harmoniously.
The exhibition of 15 pieces of art, plus information boards, and will be on exhibit for three weeks.